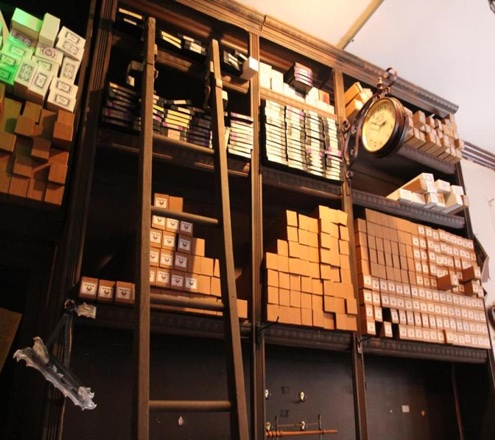 HAND-CRAFTED WANDS
At Alivans, witches, wizards and apprentices of all ages will find that magic was are our true specialty. When you choose a magic wand from Alivans, you're choosing a product of excellent quality and fine craftsmanship. Every one of our Harry Potter wands is made with pride and skill. With five different collections, every magic wand shopper will be able to find their perfect match of the finest wands that you will find anywhere.
Character Collection: For the licensed Harry Potter wand and other movie character wands. Made from only the finest hardwoods
Classic Collection: Features magic wands inspired by historic and legendary pieces and characterized by traditional yet striking designs.
Majestic Collection: For something superb, these wands are ideal for the most noble and skilled wizards.
Exotic Collection: Designed with a more whimsical touch, these wands have beautiful inlays and crystal decorations, and are truly imaginative magical instruments.
Solitaire Collection: The perfect choice for anyone seeking a truly one-of-a-kind, spectacular magic wand.
Have your own design for a wand in mind? No problem! Just visit our Custom Wand Page and we'll help you create the finest handcrafted wand your magical prowess desires.