Hand-crafted Custom Wands
In response to our most important customers, like you, we are happy to be able to offer one-of-a-kind custom wand designs and pottermore custom wands. These can be based on ANY custom wand design you can dream up (including your own Pottermore custom wand design) from almost any wood you want. Don't settle for wands made from only one or two wood types and then painted to look like other woods. Have your wand created with the actual woods you have selected. Have your wand created by a MASTER wand maker, from a company who has been in business for over 15 years. Have your custom wand made by Alivans.
To receive a quote for your own custom magic wand please email all requests directly to Jenni (our Custom Wand Witch) at: customwand@gmail.com – we will respond within 24-48 hours with details on having your *one of a kind* wand crafted to your specifications.
While you are pondering your new custom wand creation – take a moment to visit our wand collections for inspiration on the designs we have created – including some of the Pottermore wands and Solitaire Wands we have SOLD.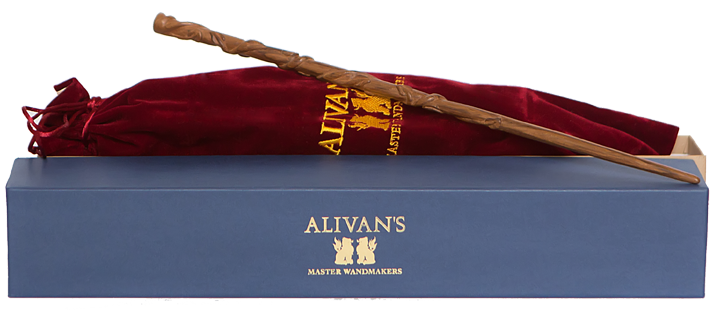 Gallery